Bangkok Grace
International School (BGIS)
"... Jesus grew in wisdom and stature, and in favor with God and man."
Luke 2:52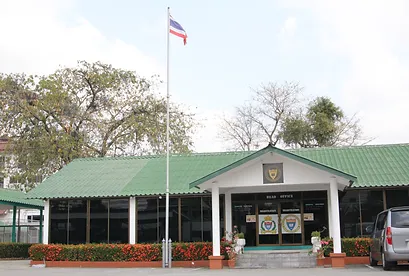 Bangkok Grace International School (BGIS) was founded in September 1999 by Rev. Sila Jung, founder and President of Thailand Sunday School Institute. BGIS is a private Christian international school serving the Thai and international community with its diverse background and religion.
BGIS started with 5 kindergarten students and have opened Grade 1-6 in year 2003. After 2005, each grade level was opened and in May 2011 the first graduate of BGIS progressed. BGIS campus is surrounded with well-known schools and universities, mansions, hospitals, villages, police stations, shopping malls, a National Sport Museum, and more. 
At BGIS, we strive to teach Biblical foundation expressing a Biblical worldview. Daily Bible classes and weekly chapel services provide students instruction in values and morals for Christian living. 
Accreditation and affiliation
Bangkok Grace International School (BGIS) is fully accredited by the Thai Ministry of Education, Office for National Education Standards and Quality Assessment (ONESQA), and a proud member of the Association of Christian Schools International (ACSI) and International Schools Association of Thailand (ISAT). We are pleased to offer a challenging American-based curriculum which is implemented by qualified, caring, and God-loving Christian Educators.